Team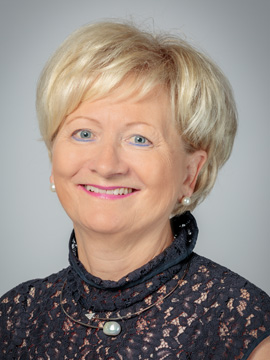 Brigitte Krattinger Buntschu
Partner
Independent asset manager since March 2010, at Pellet, Egger, Stulz & Partner AG.
Since January 2017 Partner at Adequaris Finance AG, Fribourg.
Received here education in banking at Union Bank of Switzerland AG and Credit Suisse AG.
Has over 30 years experience in banking and asset management. During this time, Brigitte Krattinger Buntschu attended several internal and external training courses in wealth management at home and abroad.
Former vice president in private banking at Credit Suisse Fribourg.
Speaks German, French and English fluently.