Team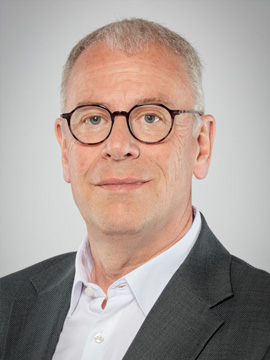 Jacques André Fleury
Wealth Manager
Jacques André Fleury (1963) started his career at Swiss Bank Corporation. During 17 years he improved his professional skills in wealth management in Fribourg, Winterthur and New York.
In 1997, he joined Julius Baer as a vice president in charge of the Portfolio Management for the Bern branch. In 2005 he joined a team as advisor for Swiss and international clients.
From 2010 to 2021 he used to work for Credit Suisse (Suisse) SA as a Director and Wealth Manager for HNWI clients.
Jacques André Fleury holds a diploma as a financial analyst and portfolio manager (CIIA). His mother tongue is French and he also speaks German and English fluently.