Team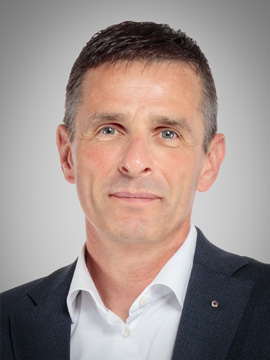 Pascal Reynaud
Partner
Director
After studying economics, Pascal Reynaud (1968) began his career as portfolio manager at the Swiss Bank Corporation in Fribourg.
In 1990, he moved to the private bank Armand von Ernst & Cie AG in Bern, which was taken over by the Bank Julius Bär in 2005. In 2000, he was promoted to vice president. Until the spring of 2007, he worked as a financial analyst and took care of an international clientele.
Pascal Reynaud holds a diploma as a financial analyst and portfolio manager (CIIA) as being a certified European financial analyst (CEFA).
His mother tongue is French; he speaks fluent German and has excellent language skills in English.